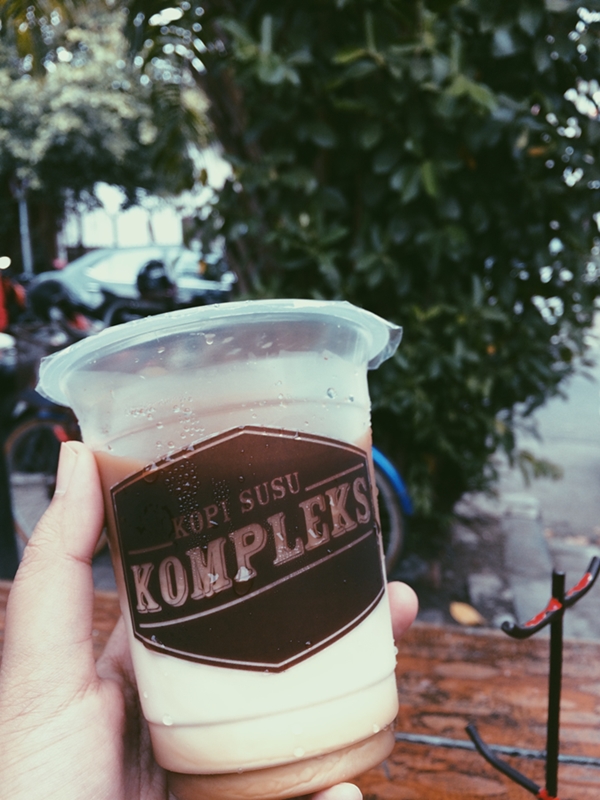 After eating at Mie Abang Adek, my sissy complained about the over spicy taste and she's told me to I bought sweet foods at Aiola Eatery. I said yes because my generosity is also again curious about taste of milk coffee there.
In the last few weeks, milk coffee becoming such a hits, since there is a small milk coffee shop in Jakarta which suddenly booming and queue to buy that ice coffee milk already so long just like train tickets for mudik Idul Fitri.
I am a dairy coffee enthusiast already so long, since elementery school. It's because one day I got a fresh milk from a dairy farm and I can not drink it because it smells bad and I can't even handle it. So my grannie took a glass from me and boiled it again with added some spoon of coffee powder. Every go to the coffee shop, or drinking coffee wherever I am, I ordered coffee milk. I like my coffee being creamy even though I do not like sweet coffee.